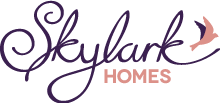 Invest & Fund has provided a £6,007,159 million facility to Skylark Build to fund phase one of a 48-unit build, with the initial construction of 21 units. We pride ourselves on building successful long-term relationships, and having previously supported a project for them in Middle Rasen, we were well placed to continue our journey with them.

Skylark Homes specialise in quality builds, capturing the charm of rustic barn and farmhouse conversions with all the modern elements of 21st Century modern homebuilding.

Skylark have all of the skills and attributes we look for in our client & partners, and the team at Invest & Fund fully supported and understood their vision and ambition from the start. We recognised that the size and modern layouts of the builds would distinguish them within that area, and it would be a fantastic project to support.
Derek Prince, Relationship Director at Invest & Fund, said:
"It's been fantastic to work with Tom and the Skylark team and continue supporting their projects. Our priority is building lasting relationships, and having assisted previously, it was a pleasure to work with them again on the next step in their project."
For a full breakdown of our lending criteria, please head to www.investandfund.com or get in touch for a chat with one of our team at borrowing@investandfund.com or 01424 717564.